Written By:
Dan Becker / Sales and Business Development Manager
The Navy League Sea-Air-Space Exposition during first week of April was a terrific opportunity to meet with many of our Peck & Hale Air, Land and Sea customers.  Peck & Hale cargo securing products are provided for most of the DOD platforms seen at the exposition including UAVs, naval shipbuilding programs and vehicles in evidence.
It was especially exciting to see the full cockpit demonstrator of the Lockheed Martin F35 Lightening II in action.  Peck & Hale is proud to have developed and provided the CE certified tiedown lashes for the F35 program and continues to support the program.
While at the show I got a chance to meet Cheryl Bingham and "Cezanne", a Warrior Canine puppy in training with Warrior Canine Connection.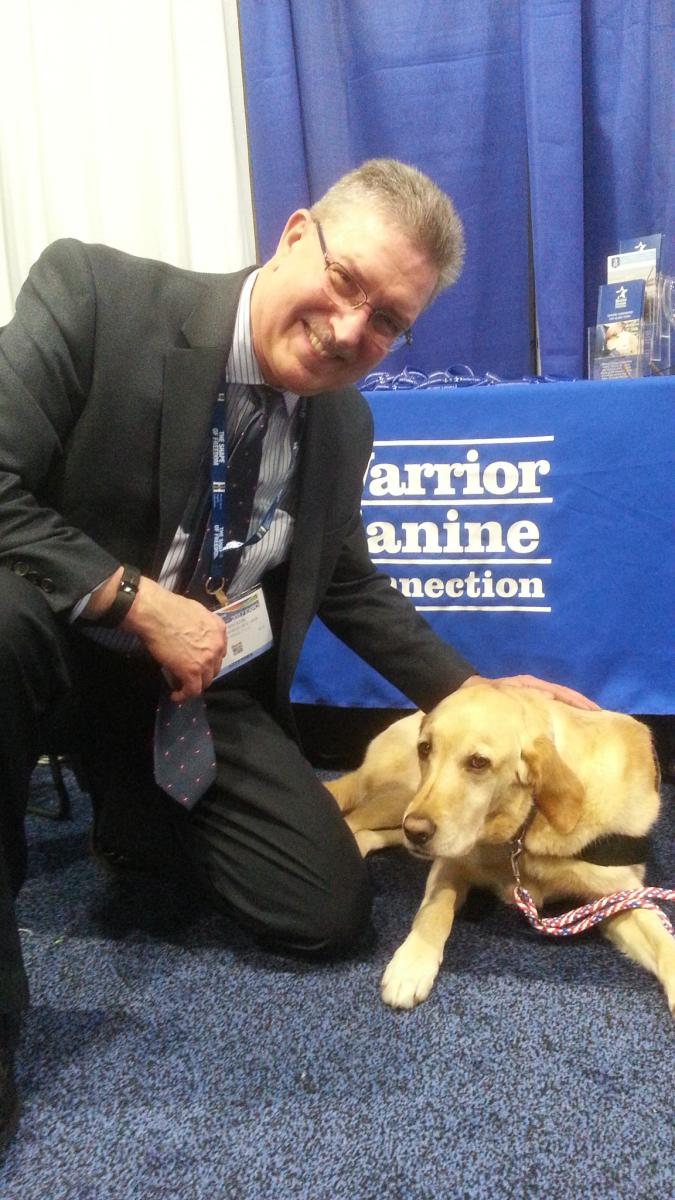 Warrior Canine Connection utilizes a Mission Based Trauma Recovery model to help Warriors recovering from the stress of combat reconnect with their families, communities, and life. By interacting with the dogs as they move from puppyhood to training to adult service dogs, Warrior Trainers benefit from a physiological and psychological animal-human connection. As a result of their efforts, Veterans with disabilities receive the finest in trained service dogs.
Thank you to Cheryl and all the folks at Warrior Canine Connection for providing a great service to the men and women who have sacrificed for our country.
For more info on Warrior Canine Connection visit them at www.WarriorCanineConnection.org and check out their Live Puppy Cam!