Written By:
Dan Becker / Sales and Business Development Manager
Peck & Hale, L.L.C. is pleased to announce our appointment of Ver Sales, Inc. in Burbank, California and their company Bantry Industrial Marine (BIM) in San Diego, California as our distributor for cargo securing products in the Los Angeles and San Diego corridors of Southern California effective June 15, 2018.
Ver Sales and BIM's founder, Jim Ryan, started Ver Sales in 1971. His vision was to supply quality products and on-time deliveries at competitive prices. Ver Sales and BIM's experience include fabricating cable assemblies for JPL's Sojourner landing on Mars, specialists for numerous major film stages in Hollywood furnishing engineered fall protection systems, fabricating and installing ladders, guy lines and custom rigging for the blockbuster movie "Titanic," supplying a variety of nets, twistlocks, safety gear, anchor chains and mooring lines for container ships and the U.S. Navy.
We are delighted to have Ver Sales and BIM as valued suppliers of our products and services, and invite Southern California customers to contact them for friendly and reliable assistance.
Contact Information for Domestic Distributors

Bantry Industrial Marine (BIM) (San Diego, California Area)
241 W. 35th St., Suite F
National City, CA 91950
Sales Contact: John Iamarino
Telephone: 619-319-1404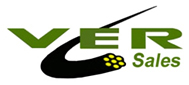 VER Sales. Inc. (Los Angeles, California Area)
2509 N. Naomi St.
Burbank, CA 91504
Sales Contact: John Iamarino
Telephone: 619-319-1404